What's New in SOLIDWORKS xDesign
The SOLIDWORKS xDesign development team take pride in listening to customer feedback and keeping our promise of continuous improvements and innovation. SOLIDWORKS xDesign is a cloud solution so every time we update the cloud all our users see all the new features become available to you on all your devices immediately. No more manual installs and updates or scheduling downtime to do this tedious task.
Combined with enhancements made to core platform capabilities, the latest update of xDesign is packed with 50+ new features and functionalities to improve user's workflow and productivity. If you have not signed up yet for the Lighthouse Program, request access by signing up to get access to xDesign and try out the features yourself.
Let's take a look at some of the new functionality included in this latest update:
Sketching

Context tool bar – stays open – You can now easily apply multiple dimensions to the same sketched entity
Context sensitive S Key- xDesign now includes the shortcut 'S' key to give you quick access to commonly used command. The command are context sensitive to sketching and modeling
First Dimension change automatically scales the entire sketch
Modeling

Surfacing Enhancement includes Surface Extent, Knit, Fill, Rules Surface and Surface Trim
Assembly
Make Components from Features – You can easily organize your design tree structure by grouping features that make up a component into a component and giving it an identifiable name
Sketch in context in Assembly
External references are supported for in context editing
Lock Mate- Group components together in the assembly and apply mates to the group
Transparency for Edit in Context
Import/Export

Support for import/export of additional data formats – STEP/IGES.
Data can be imported from 3D Drive and opened in xDesign and can also be exported to 3DDrive making it easier to share & collaborate
Material Browser
Material browser available within app. Allows you to quickly choose material from list of available core and covering material and quickly apply by dragging and dropping to a feature, face or product.
Material representation in the design tree.
Material replacement using simple drag and apply. There will be additional enhancements added in subsequent release to give additional flexibility when applying the material.
Collaboration

Share Model as pictures in Swym Community
Reserve/Unreserve components – You can now reserve (lock) when editing and unreserve (unlock) for others to edit. Reload will bring any changes made by the co-designer.
Save as to another Collaborative Space
Usability
Marketplace Make Services from within xDesign App.
In App search- Browse and filter through your library to quickly find and open your design.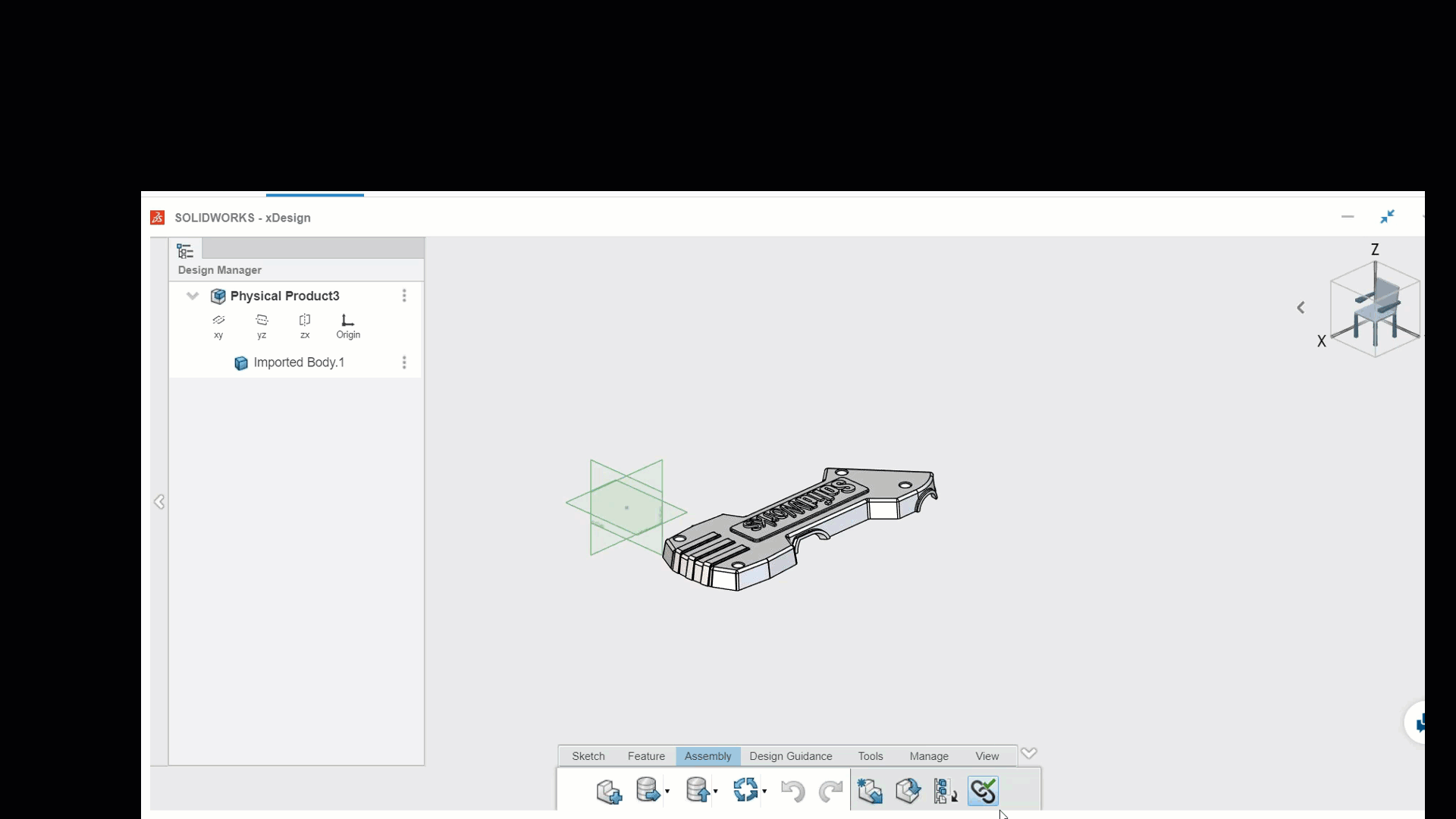 Usability Enhancement for Design Guidance
You can use planes and faces for force direction (previously we supported only edges)
Simplified workflow for changing design guidance component's material
You can work in context of assembly when using design guidance. Earlier you were able to work with single part in session
Want to join us? Sign up for the SOLDWORKS xDesign Lighthouse at: https://www.solidworks.com/how-to-buy/join-xdesign-lighthouse-program or just click on the banner below.