Good morning from SOLIDWORKS World 2015!
Although technical and general sessions kick off today, Sunday was not a day of rest this week. Yesterday, hundreds of attendees signed up for a day of exams. Two sessions offered users to take the Certified SOLIDWORKS Associate (CSWA), Certified SOLIDWORKS Professional (CSWPCORE), and Certified SOLIDWORKS Professional Advanced Specialist exams.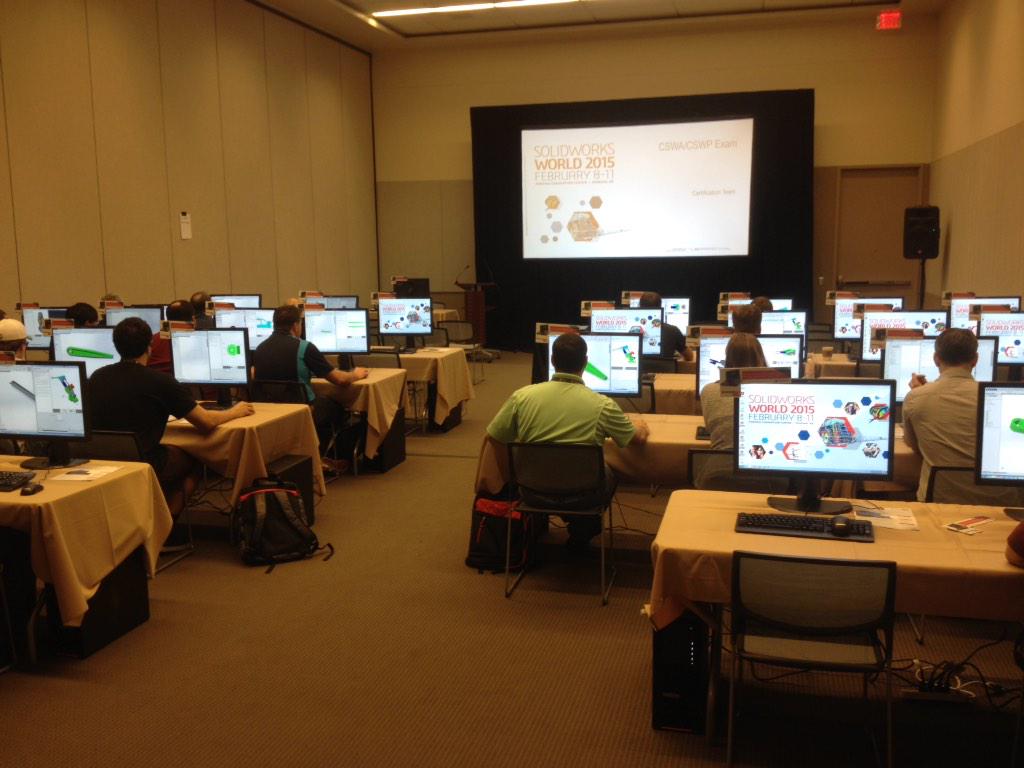 While exams were in sessions, others volunteered for CAD Manager boot camp where they learned a combination of IT and CAD best practices, tools, and methodologies to maximize their investment in SOLIDWORKS software.
Finally, the welcome reception previewed the exciting Product Showcase and connected users with our more than 100 exhibiting partners. If you didn't get a chance to play guitar or race a Parrot drone last night, you'll get another chance when the Partner Pavilion opens this morning at 11:30 am MT.
Here's what you can look forward to today:
General Session starts at 8:30 am MT in Hall C-E, North Building.
During this session, you'll learn about the SOLIDWORKS roadmap from CEO Gian Paolo Bassi, Parrot founder and CEO Henri Seydoux will discuss his company's approach to design, experience the Thalmic Myo, and hear Bre Pettis, Former CEO of MakerBot and current Chief Innovation Officer at Bold Machines, shares his thoughts on the next industrial revolution.
Doors open at 8:15 am MT. Be sure to arrive early for the best seating. Today's General Session will also be live streamed. Register here to watch the show!
Partner Pavilion is open from 11:30 am – 4:30 pm; 6:00 pm – 8:00 pm in Hall A-B, North Building
Connect with our exhibiting partners, who offer best-in-class hardware and software solutions. Whether you're looking for state-of-the art design, analysis, or manufacturing products, SOLIDWORKS partners are onsite to provide the solution that best fits your needs.
In addition, the revamped product showcase provides you with the opportunity to get hands on with a number of products creating in SOLIDWORKS. Make sure you stop by the product showcase areas to see Astrobotic's lunar rover and print a luggage tag from SOLIDWORKS 2015 with a MakerBot Replicator.
If you've got a competitive streak, the sixteenth edition of Model Mania begins today in the Partner Pavilion. Powered by NVIDIA®, Model Mania is your chance to showcase your design skills to the SOLIDWORKS community. If you believe that you can model and analyze a part faster, more accurately and more efficiently than anyone else, get to the Model Mania booth and prove it.
Q&A With Bre Pettis
If drones and 3D printing aren't enough to get you to the Partner Pavilion, today's keynote, Bre Pettis will participate in a Q&A at 1:00 pm MT in the Certified Partner theater.
Technical Training Sessions:
Four blocks of technical training sessions are available today. Remember to use the SOLIDWORKS World 2015 app to plan your schedule and review sessions (Download here) Technical training sessions will take place during the following times:
10:30 am – 12:00 pm
1:30 pm – 2:30 pm
2:45 pm – 3:45 pm
4:30 pm – 6:00 pm
16th Annual SOLIDWORKS User Group (SWUGN) Meeting
Join over 100 user group leaders and officers at the annual SWUGN Summit meeting at SOLIDWORKS World at 4:30 pm to 6:00 pm in Room 229, North Building. During the Summit, you'll look back at some of the history and people responsible for creating the greatest user community in the CAD industry, and you'll hear from some very special guests.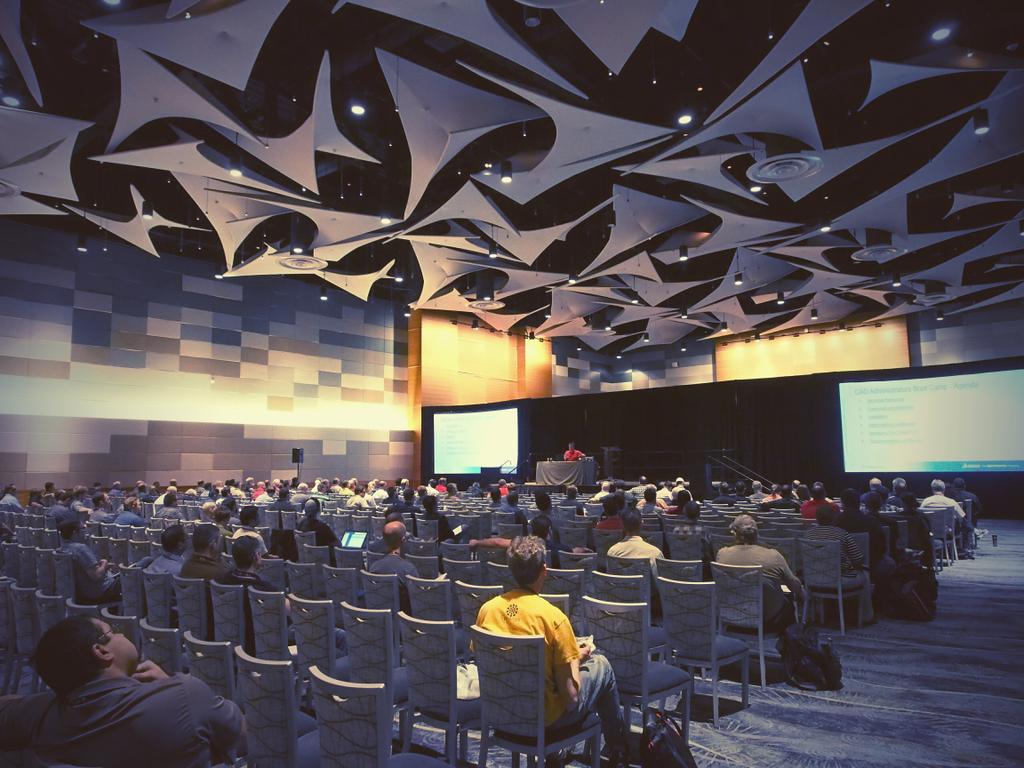 That's what's in store for today. Now grab a coffee (or three) and head out to the convention center!